Premier Design Inspiration
Borowski's work is available in the Oggetti showroom and is included in major private collections as well as international art museums. Pictured is the Rhino with its impressive appearance, a golden horn, and a light that brings accents from the inside out! Big or small, indoors or out, there is a Borowski piece for everyone!
Visit our website or contact the Oggetti showroom directly
by calling (305) 573-4626
Phillip Jeffries Introduces Ripples. Characterized by the rich colors and swirling movement of hand marbling paper, the new mural wallcovering, RIPPLES, will liberate your space and unleash its creative flow. The timeless design in an oversized scale has a unique, contemporary aesthetic that is available in a versatile range of 18 new tones and textures.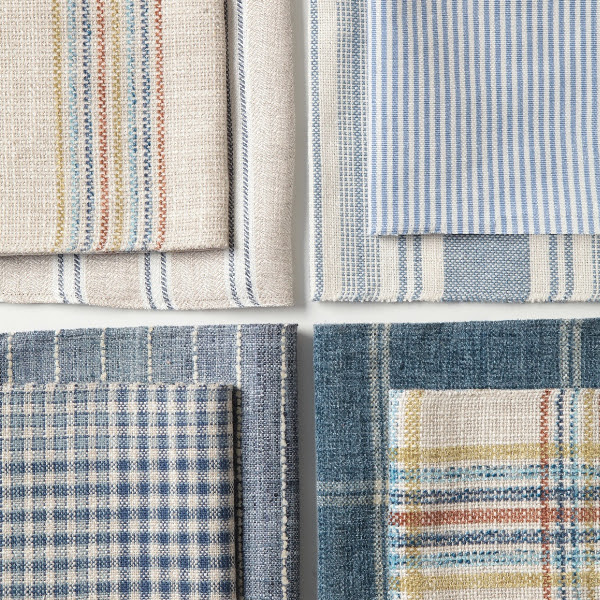 From classic patterns to unique designs that make a bold statement, Pindler's stripes, checks & plaids provide the perfect finishing touch.
Scalamandré presents the Sahara Collection, a vibrant and eclectic offering inspired by regions of North Africa. Bold cotton and linen prints, colorful stripes, and chenille textures can be layered to create truly memorable spaces. From an Egypt-inspired toile to an embroidery drawn from desert grass, this exclusive group of fabrics and wallcovering is designed to transport, delight, and inspire.
Journey with us through the Sahara Collection! Follow us on Instagram @scalamandre and The House of Scalamandré on Facebook. View the collection now in your local Scalamandré showroom, or visit www.scalamandre.com for more information.
Snaidero's Cabina luxury walk-in closet in Easy Walnut veneer and piqué melamine and framed glass doors. Contact Snaidero Hollywood to design your own Cabina luxury walk-in closet.