Design Inspiration Showcase

The Nest Sofa is one of the latest designs by Natasha Baradaran. The Nest Sofa's unique style and curves will be the focal point in any room. The attention to detail can be seen especially in the stitching option as seen on the arms. The Nest also comes as a lounge chair as well with a swivel option. Natasha's collection is exclusively
available at J NELSON.
For more information please contact J NELSON at 954-929-8880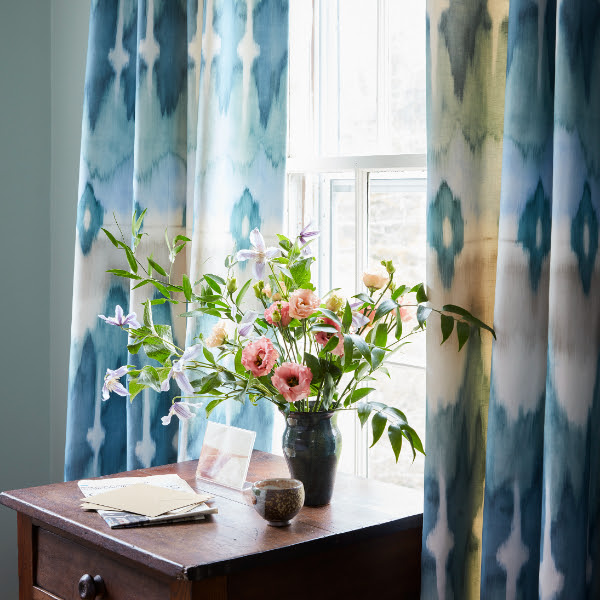 NEW SPRING 2022 Travers. The Garden Club Collection is motivated by the dream of a beautifully cultivated garden composed of plants and flowers that have been gathered from near and far.
Featured: ARBOR IKAT is a printed tonal stripe with irregular edges and a rhythmic repeat; a true testament to traditional woven ikats. Printed on a cotton and linen blend, each color world offers a range of casts and values which make it an excellent bridge to any room.
The New 'Montecito' Outdoor Collection from Mariaflora, Now at Jerry Pair
Renowned for their impressive and durable outdoor selections, Mariaflora's new collection 'Montecito,' takes the name of a Santa Barbara enclave- home to a rich history of architectural landmarks and captivating beauty. A refined collaboration with John de Bastiani, this collection reflects the areas' relaxed and elegant lifestyle, by balancing durable fabric with the perfect edit of colors, textures, and, patterns.
Designed in 1982, this Milo Baughman design is a contemporary classic. Available in select in-house curated fabrics along with 3 base options: Stainless Steel, Brushed Bronze or fully upholstered.
Lee Jofa Introduces Breckenridge
This sophisticated collection of prints, weaves, embroideries and velvets offer a modern lodge experience brimming with luxury. Exuding a well-traveled sensibility, these fabrics are inspired by traditional resist prints and artisan weaving techniques.